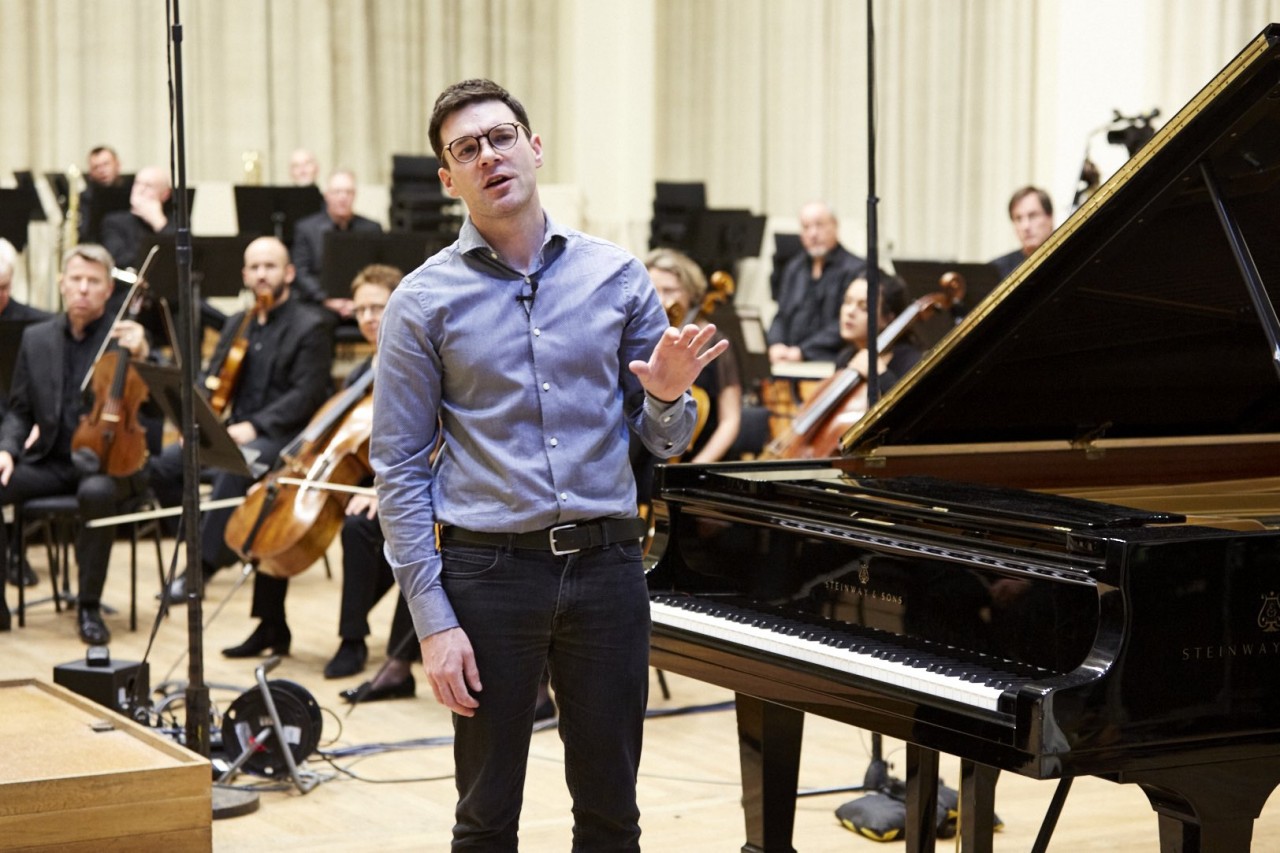 I had the distinct privilege of conducting the London Symphony Orchestra in an exclusive recording for OpusYou. Working with musicians of the highest caliber is a dream come true! I have often used the analogy—it's like playing for your favorite football team.

OpusYou is committed to delivering high-quality recordings and broadcasts for our ever-growing educational video catalogue where teachers and school districts subscribe to use it in their classrooms. These recording projects are enormous in terms of scale and resources. I am very grateful to our supporters for bringing them to fruition and their commitment to keeping music education alive.

I have worked with the London Symphony Orchestra on many occasions for OpusYou. This particular recording featured Schubert's Unfinished Symphony. Recorded at Henry Wood Hall in London, it will be released later this year to OpusYou subscribers.

In addition to conducting the LSO, this autumn has been a magical whirlwind working with the Lyric Opera of Chicago in September/October on their new production of Gluck's Orphée et Eurydice (the 1774 Paris version complete with ballet sequences featuring The Joffrey Ballet). Starring singers include Dmitry Korchak, Andriana Chuchman, and Lauren Snouffer.

Photo credit Kevin Leighton © 2017